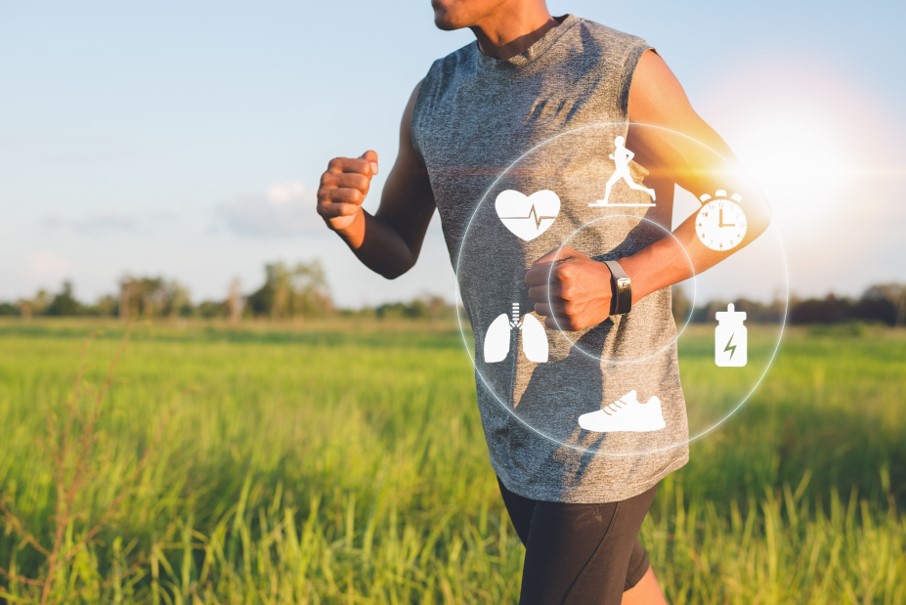 The World Health Organization has published a 5-year strategic plan where they focus on 10 major threats to global health in 2019 among which there are noncommunicable diseases, such as diabetes, cancer and heart disease - collectively responsible for over 70% of all deaths worldwide. Through the plan, the WHO wants to try and ensure that 1 billion more people will benefit from access to universal health coverage, 1 billion more people are protected from health emergencies and 1 billion more people enjoy better health and well-being. It's a very optimistic goal and to get closer to achieving it, different types of solutions are required, and all means and mediums available should be employed.
Where do insurers come in? They are part of the healthcare system and could do more to contribute to such an objective as the one set by the WHO towards the benefit of global health. Though it may seem perhaps altruistic to associate insurers with such a noble scope, the reality is that they, insurers, would also be benefiting from such a scenario.
There are forward looking companies out there that have understood this opportunity and so there are examples of insurers that have started to use the "Insurer as Partner" approach, which implies an active role in prevention rather than just being reactive and paying claims when an undesirable event occurs. This new potential role of the insurer has been made possible, in great part, by what we now call "connected insurance" which encompasses IoT (Internet of Things), wearables and other monitoring devices. The re-shaping of the insurance industry has already begun, and it will continue based on new technologies at hand.
Connected health insurance can become profitable for insurers as it allows to measure the risk associated to a specific client and thus it can present him or her with an improved, better-priced value proposition that may also contribute to improve general health condition. The Insurance Company can't possibly make it on its own and will have to seek partners from both the technological innovation sphere and medical providers, keeping in mind that its role in the health system is changing from "payer" to "pivot".
Discovery's Vitality Programme
In order to better grasp the actual benefits for clients and not just for Insurers that adopt such an innovative approach, we should take a closer look at the South African insurance player Discovery that can be considered the benchmark when it comes to engaging members and improving their quality of life. Its Vitality program has managed to create a system that not only raises the loyalty of customers but improves their lifestyle and overall state from a health point of view.
Discovery's Vitality uses an "early warning" mechanism that can anticipate serious health problems and more expensive claims and it does so by using connected devices like the smartwatch. According to Discovery, Vitality Gold status members with heart disease have 41% lower risk claims than members with no Vitality membership. If we are to look at data regarding diabetics it seems that Vitality Gold members living with this condition have 50% lower risk claims. Another interesting claim coming from a presentation by Discovery Vitality at DIA Amsterdam 2018 deserves our attention. According to the results, there is a 18% reduction of hospital and chronic claim costs for the batch of Vitality members that use the Vitality Active Rewards (VAR) alongside the Apple Watch, compared to the group of insured who do not use an Apple Watch. VAR is a smartphone application based on fitness points, which is designed to encourage Vitality members to increase their activity levels by setting weekly personalized physical activity goals - and then rewarding users for achieving them. Nevertheless, Discovery specifies that the above data is based on a cross-sectional view of the relative claims experience and it is premature to show the improvement over time given the lower frequency of health claim events. In any case it shows that certain wearables together with the right reward system may have significantly positive results but has yet to be observed over a longer period.
This is backed up by the data presented by Discovery regarding Apple Watch owners enrolled in the program. It seems that these users are 35% more active than prior to getting the watch. Since the VAR system was launched there has been a 24% increase in physical-activity days and a 9% increase in meeting higher exercise targets. The data is very telling and the implications for ensuring healthy lives and promoting wellbeing are significant. Seen from this point of view, the transition to a "prevention-centered" approach is a pragmatic decision for insurers because in time, the portfolio tends to change its structure, passing from a majority of so called "sick" clients to a majority of relatively "in good health" clients.
ICS Maugeri's Mosaic case study
Let's look now at a more specific issue within the spectrum of uninsurable diseases, that is diabetes. Diabetes is a chronic disease that occurs either when the pancreas does not produce enough insulin or when the body cannot effectively use the insulin it produces. In 2014, 8,5% of adults aged 18 years and older had diabetes. In 2016, diabetes was the direct cause of 1,6 million deaths and in 2012 high blood glucose was the cause of another 2,2 million deaths. It is estimated that diabetic patients worldwide will be 629 million by 2045.
Diabetic patients have a significantly high risk to develop severe complications generated by the evolution of the pathology such as peripheral neuropathy, retinopathy, nephropathy and cardiovascular diseases. It is well known that insurers either do not cover diabetic patients or, if they do, they require a high premium. This is due to the difficulty to measure the probability of the occurrence of risks associated to these clients. Therefore, the insurance sector is leaving uncovered a market that is becoming more and more relevant.
ICS Maugeri, a major group of hospitals specialized in rehabilitation medicine, has developed, in partnership with the University of Pavia, an instrument called MOSAIC aimed at improving the clinical management of patients affected by diabetes mellitus type 2 (T2DM) that can calculate the risk of developing complications related to T2DM in different time scenarios. MOSAIC uses AI and machine learning which is based on algorithms able to learn patterns and decision rules from data. Based on the results expressed in one of their published research papers, the team has been able "to predict the onset of complications (retinopathy, neuropathy, nephropathy) at different time scenarios: at 3, 5, and 7 years from the first visit. The final models are thus able to provide up to 83,8% accuracy in predicting the probability for a diabetic to develop the three main complications and are easy to apply in clinical practice.
In insurers' terms, this shows that risk associated to diabetes can be estimated; furthermore, given that clinical evidences show that a proper management of the diabetic patient (intensive pharmacological treatment etc.) can lead to a significant reduction in the possibility of developing complications, the risk itself can be managed a reduced. The question is: how can insurers make sure that diabetic patients follow the required therapeutic path? It's a difficult job. Diabetic patients are required to follow a rigorous clinical, diagnostic and therapeutic path in order to manage and control their pathology and try to limit and/or slow down the consequences of this chronic disease. This path involves periodic medical checks, diagnostic tests as well as continuous and intensive drug therapies, requiring significant effort for patients and their caregivers. Most of the time the scheduling of such periodic checks must be autonomously managed by the patient, resulting in a progressive reduction of adherence to the required clinical paths.
Within the Mosaic project the patient is monitored with the help of wearables and telemedicine; this allows to (i) personalize and update pharmacological treatments, (ii) identify and update the diagnostic path to be performed in order to monitor and reduce the risk of complications and (iii) identify on-time criticalities that may require timely investigations. Therefore, this approach allows a significant risk control and, potentially, risk reduction, allowing the insurance to update the premium yearly.
How do Discovery Vitality and Mosaic fit in together?
Discovery Vitality uses gamification, reward systems and tracking devices in order to steer their clients towards a healthier life style. Imagine if Vitality would be integrated with Mosaic's technology for diabetes patients. This would mean that suddenly diabetics would become insurable and the client base would increase.
Vitality has already proven that a reward-based system can have positive results in terms of guiding behavior so probably it would also work as an additional incentive for diabetics in keeping them effectively engaged with their prescribed treatment. Taking for granted that diabetics will follow a program step by step and change their behavior towards a desired goal is not something to do. Even if the real stake for diabetics in such cases is their own life expectancy - which should be motivation enough, the reward element could be a good and fun extra incentive for reaching health goals.
As estimated costs with lifestyle related conditions (including diabetes) will be 47 trillion by 2030, insurers, the healthcare systems, clinical providers and patients could all benefit in some way from such a program. I would like to see this implemented in the short term at a larger scale than the test made by Mosaic and it would also be interesting to look at how this approach could be extended to other chronic diseases.
InsureZero Blog

All You Need to Know About Insurance